Profile

i know you're just a boy, but i can hardly tell
you tilt your head, there's a city inside
Free Account
Created on 2017-04-10 12:32:08 (#3014679), last updated 2017-04-12 (23 weeks ago)
22,923 comments received, 0 comments posted
3,525 Journal Entries, 69 Tags, 0 Memories, 6 Icons

About

Mini Bio
about me
26/f/tx. Admitted fangirl of many years. (the first step is admitting you have a problem) former Texas State University English major and Sociology minor, current Criminal Justice graduate student. Casual gamer. On the internet far too much. Thinks people who want to know more about her should read her interest list, as it's certainly big enough.

Friends: Anyone who wants it. Everyone is welcome (mostly).

Fandoms: (chronologically) Sailor Moon, Gundam Wing, Vampire Chronicles, Savage Garden, Batman/DC comics, The X-Files, Lord of the Rings, Harry Potter, Supernatural, bandom, White Collar, and Marvel movieverse.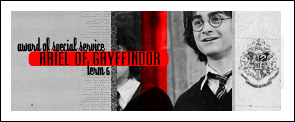 People
[View Entries]
apples
,
drunkoffthestars
,
regann

[livejournal.com]
427
,
abrandnewboom
,
ack-attack
,
adellyna
,
aeria-cretin
,
alephz
,
ambellina
,
aphazia
,
ariesathena
,
asimplechord
,
atheneunknown
,
auctorial
,
bakerlooline
,
beatzz
,
berrylicious877
,
berserkide
,
bex
,
bitter-crimson
,
blackthornglade
,
blindmadness
,
bumblefucked
,
butterbuns
,
carmen
,
catchmelike
,
chebonne
,
chinchiller
,
chocolat-violet
,
civilbloodshed
,
cleolinda
,
coldwriter
,
collectively
,
coolwhipdiva
,
cordilleran2
,
crooked
,
cuoreanimavita
,
danz212
,
darkastaroth
,
darkelfgrl
,
deathchibi
,
destinystarz
,
different-shade
,
dr-funbags
,
draconic-rogue
,
dragon-lord
,
dragonbat2006
,
ecarnation
,
eckerlilas
,
ellipsisblack
,
elohisa
,
emmagrant01
,
erato
,
fate-envies-us
,
favorite-song
,
fictionalfaerie
,
fireaspark
,
fireworkfiasco
,
fledmusic
,
frecklegirl
,
fromherashes
,
gandolforf
,
gegenschein
,
giventofly37
,
greenwoodrosie
,
gretchystretchy
,
gryffinwhore
,
guess19
,
hellocalamity
,
henpecked
,
honeybearbee
,
i-sanguinity
,
igrab
,
inmyriadbits
,
insideinsanityy
,
irrevokable
,
jaydrive
,
jezrana
,
junebug-waltz
,
kaitydid33087
,
karaz
,
kat-lair
,
kimberlyfdr
,
ladymirth
,
laii
,
likewinning
,
line-sal
,
liret
,
loza346
,
lucentvictrola
,
lupanotte
,
mands-angelfox
,
mari4212
,
masakochan
,
mc-loco
,
meimichan
,
mel06
,
melle
,
miki-moo
,
mmailliw
,
mothandstars
,
musictoyourlips
,
mybabyangel
,
ninepointfivemm
,
ninextimes
,
notshybutsly
,
offtheceiling
,
panicandpromise
,
parvani
,
peridium
,
pettifog
,
phaballa
,
pikacharma
,
pink-thunder17
,
pintsizeninja
,
porn-this-way
,
potthead
,
purplephoenix03
,
quidditchkiss
,
quiet000001
,
rainy-day
,
rei-c
,
retroviral
,
rhombal
,
saffron-zephyr
,
scribe-protra
,
sendthewolves
,
seraphtrevs
,
serpentpixie
,
shibaiko
,
shinann
,
shutyourface
,
sileri
,
silver-falcon24
,
silverthoughts
,
sirkate
,
sleepherealone
,
slightlymore
,
snarkybando
,
sofiawonderland
,
sparkfrost
,
sparklycockles
,
spiralstairs
,
star-healer
,
sunn-doyouknow
,
sunnyrea
,
teaberryblue
,
thalialunacy
,
theafaye
,
thereisnosp00n
,
thisaestus
,
tigera4j
,
tjs-whatnot
,
topaz119
,
tralfamadore
,
vasaris
,
velvetjinx
,
vic-ramsey
,
vichan
,
waterwheel
,
why-me-why-not
,
winterseas
,
wutendeskind
,
xingou
,
xlovebecomesher
,
yamapea
,
yukimi
,
yuripetrov
,
zeitgeistic

[users.livejournal.com]
greeneyes_____

Communities
[View entries]

Feeds
[View Entries]

Subscriptions (0)

Linking
To link to this user, copy this code:
On Dreamwidth:
Elsewhere: